About Us
We have been manufacturing in the UK for almost 30 years.  All orders are bespoke manufactured here at our factory and delivered direct to your door with no carriage charges.
We bring to you our top quality Tailored to fit mats that you would be proud to have in your car or van.
Offering the finest durable materials, we ensure we only use the best materials to ensure what you purchase if the highest standard, all our stitching is quality controlled so that we can ensure the highest standard of finish throughout.  Rubber backing and granular backing means the car mats, along with the compatible securing clips required for each vehicle will ensure your car mats stay put while driving
Where possible we use recycled materials so that we can help to do our bit for the environment.
WE WELCOME TRADE ORDERS AND HAVE BEEN SUPPLYING MANUFACTURERS, OWNERS CLUBS AND THE FRANCHISE DEALER NETWORK FOR ALMOST 30 YEAR'S SO PLEASE GET IN TOUCH.
Bindings
Keep it simple and classic with a plain black binding or Choose from a wide range of bindings colours and styles to suit your own exterior or interior of your cars, what ever your taste we've got you covered.
Nubuck
Smart and Executive – Nubuck is a sanded down grain effect.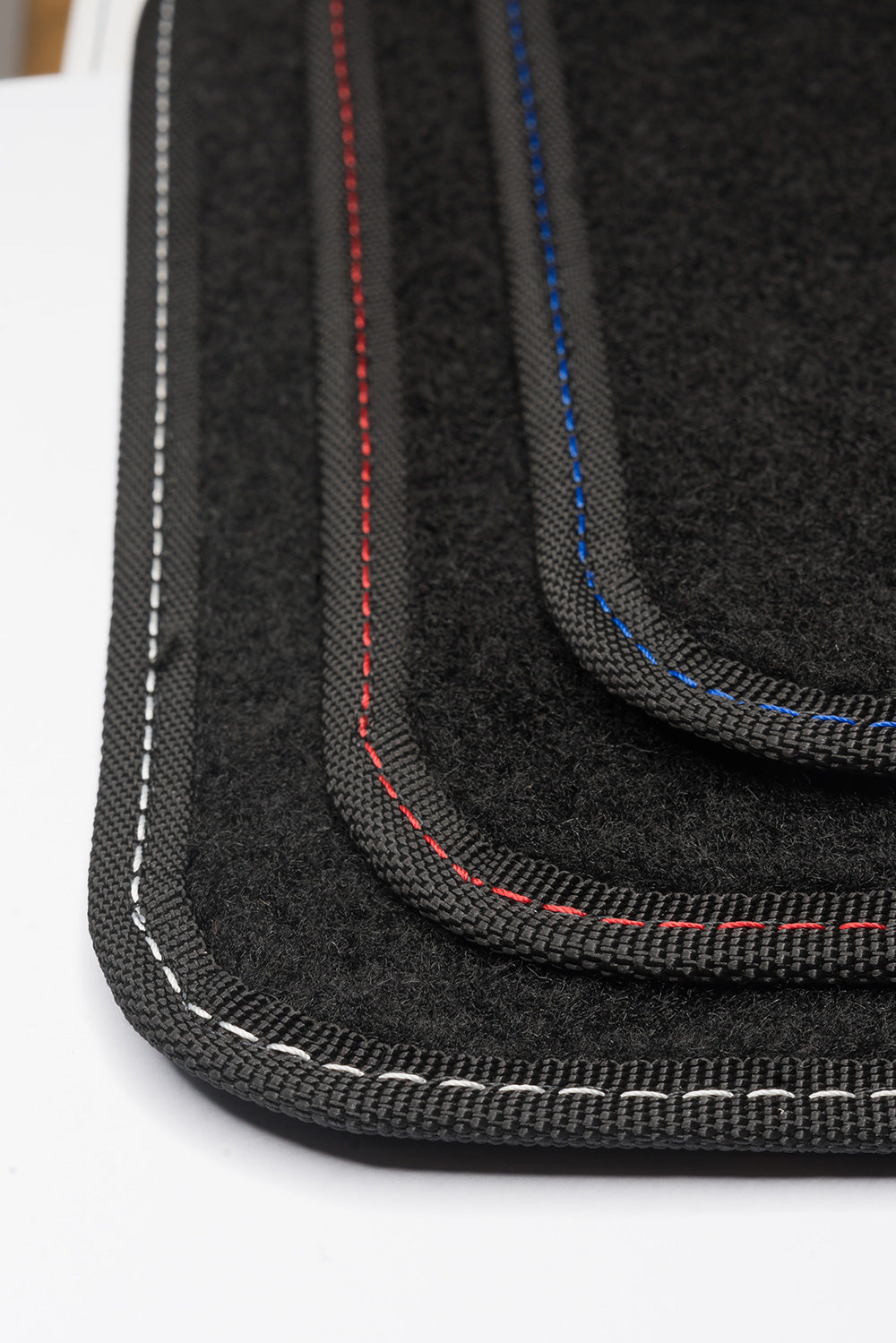 Prestitch
Plain binding with a single colour stitch to add a subtle hint of colour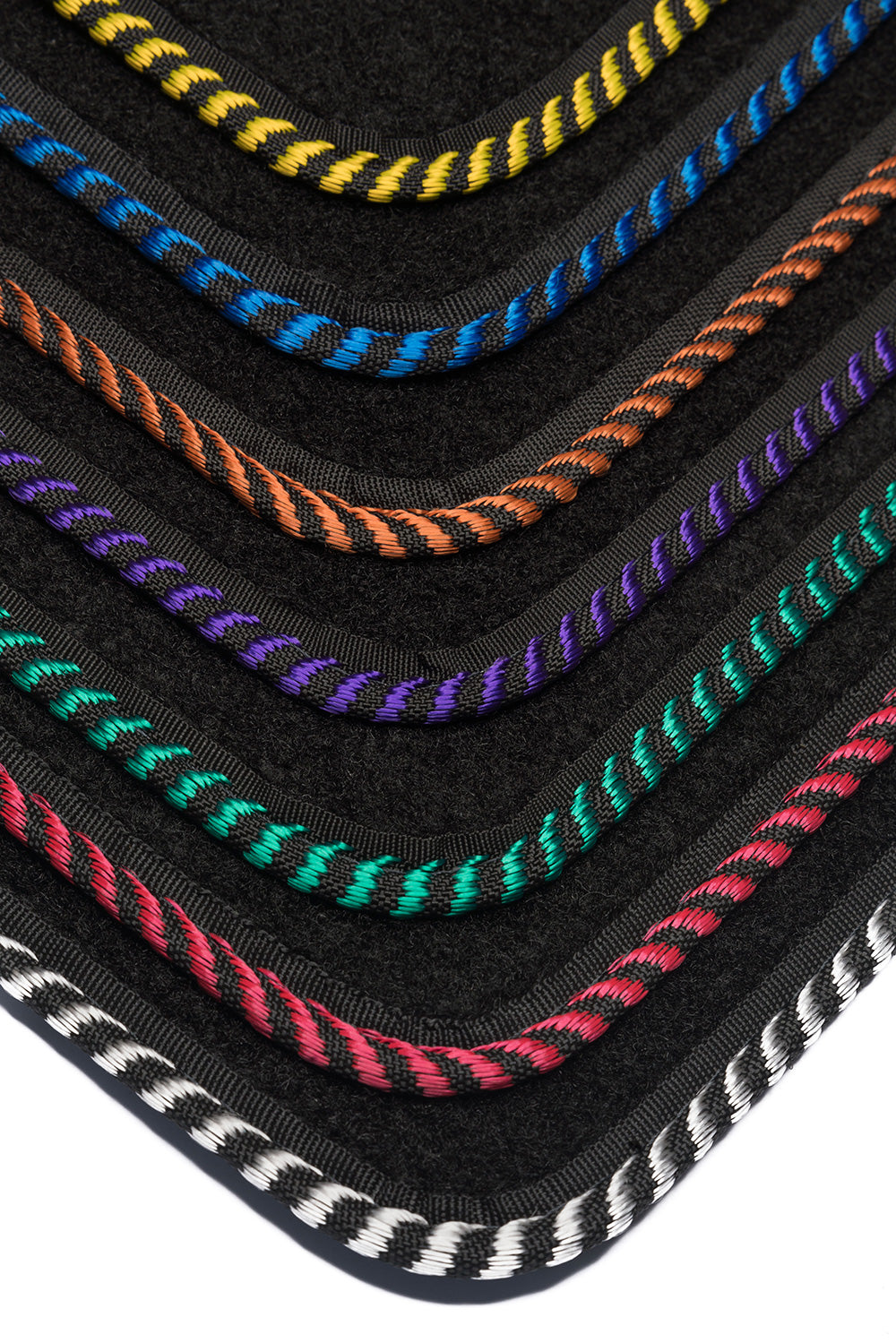 Striped
For those who love to add a pop of colour to their life – coloured Nylon stripe binding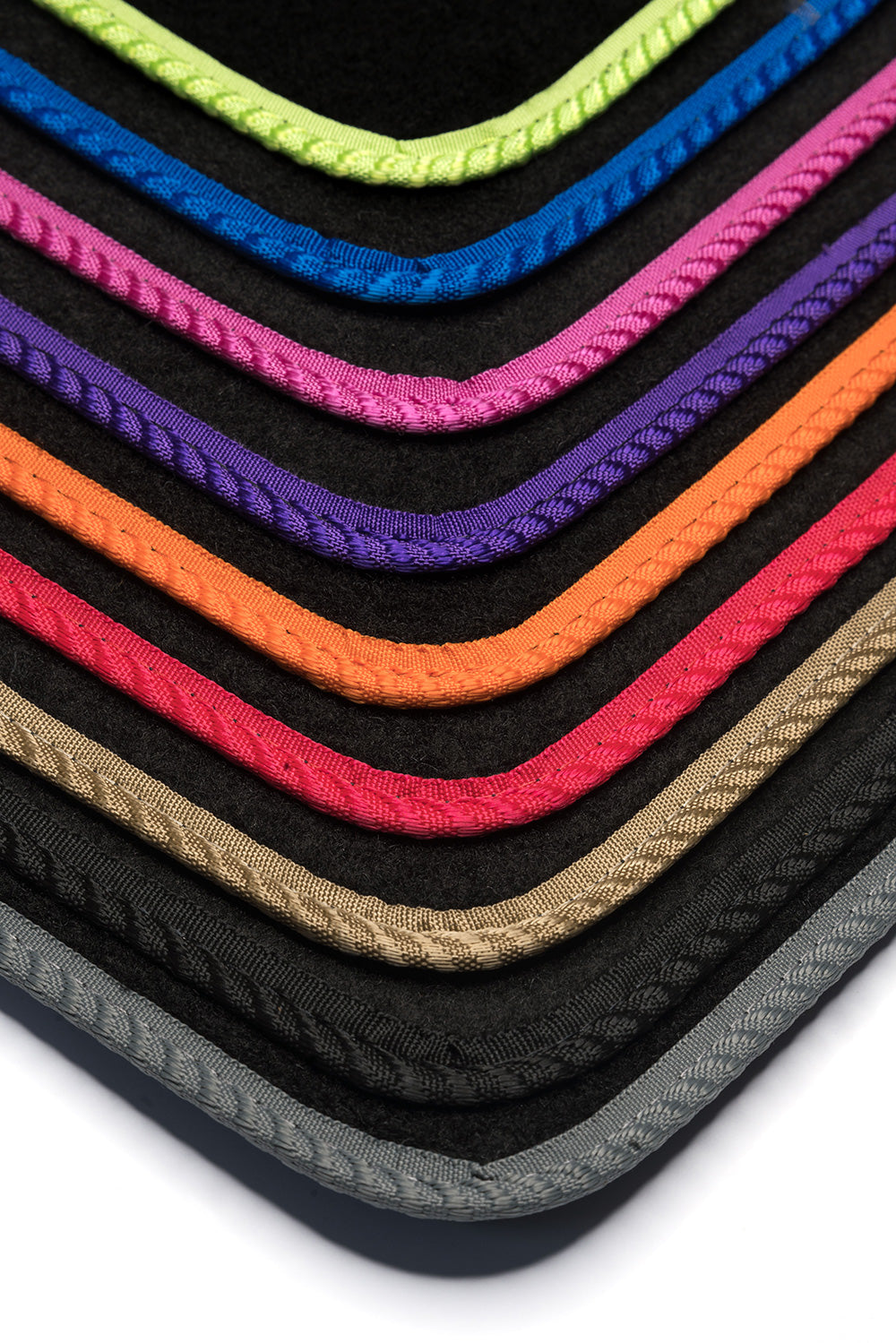 Solid
A Classic Nylon edge binding in a range of colours to suit most vehicle.
Officially licensed products
We are a supplier of car mats to some of the biggest brands and they entrust us to be the officially licensed partner to produce fully tailored car mats including their brands, please see our branded section to see some of the sports and rugby clubs you are able to order.
Sports Badges
Add a football or rugby team logo to your car mats as part of the customisation process.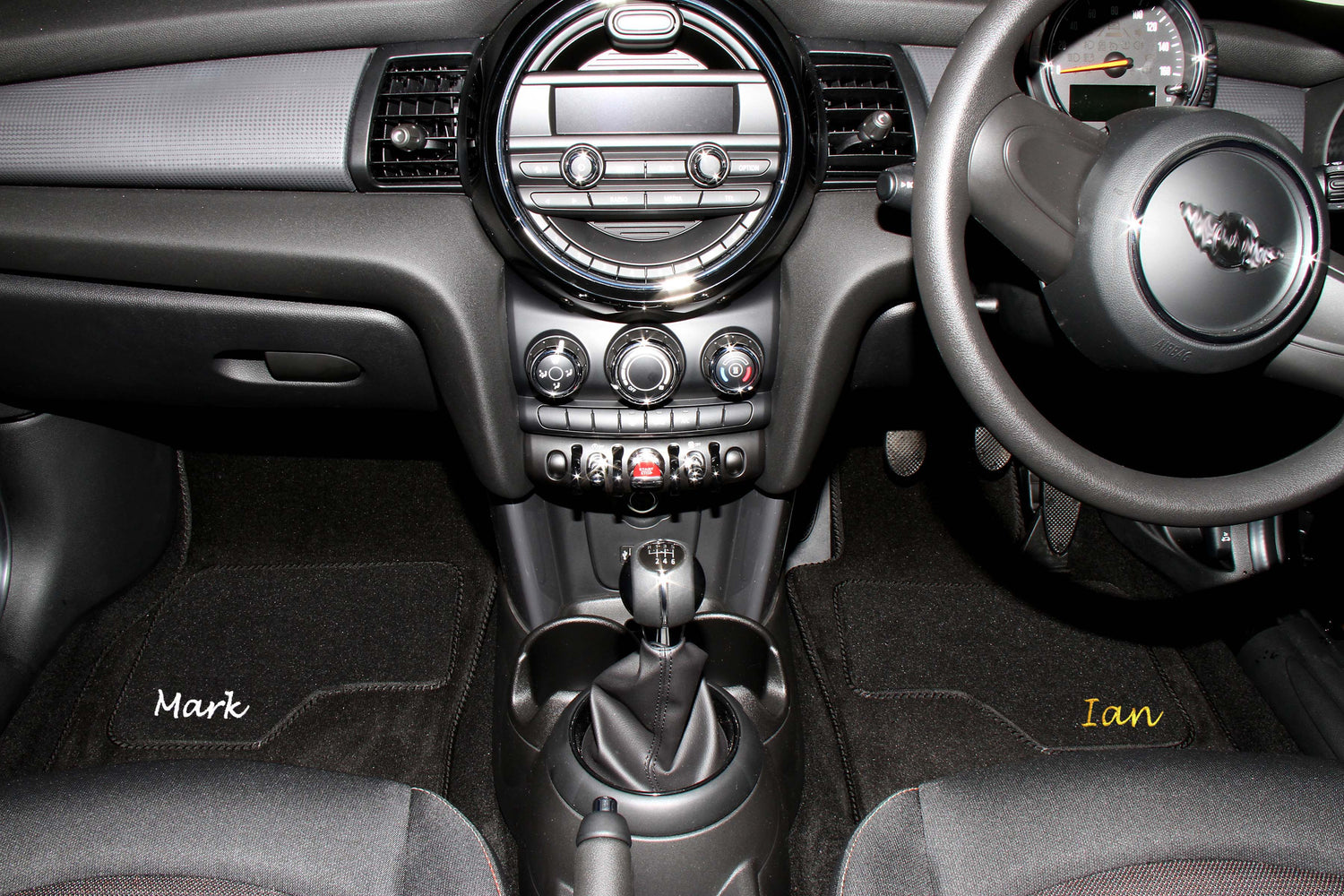 Embroidery
Up to 20 characters on each mat, a choice of three fonts and 14 colours to choose from.