Huddersfield Town Car Floor Mats
Attention, Terriers supporters and the proud Blue and White Army! On the lookout for great Huddersfield Town gift for a friend or family member? Looking to treat yourself for all those years of loyal support of Town? You should really take a moment to look at our superb range of Huddersfield Town personalised car mats.
Our officially licensed Huddersfield Town car floor mats allow you to transform your car into an extension of the John Smith's Stadium, radiating your unwavering Huddersfield Town pride on every journey.
As a family-run British business for almost 30 years, we bring the same passion and commitment as Huddersfield legends like Ray Wilson and Andy Booth. Each of our football team car mats is expertly tailored to provide a perfect fit, mirroring the prowess and dedication your team shows on the pitch.
Multicolumn
Step 1: easily find your car with the search tool below

Official Car Mats offer products for all brand and models of cars. Find your car model in our massive selection, and start designing your unique set of car mats.

You can use our Search-By-Reg function below to find your exact model in seconds. Remove the guesswork, and find car mats that perfectly fit your car model.
Find the mats to fit your car
Search by registration
Alternatively use the Search by model to manually find your car
We will then take you to the page to choose your material
Step 2: Personalise your Mats...
On the product page for your make and model, you can add a touch of your unique style to your new set of car mats with our wide range of personalisation options. From materials, to colours, to trims, no two sets are alike!
...with four materials to choose from
Once you've found your make and model (using the easy search tool above) you can choose the material, colours, trim and add personalisation.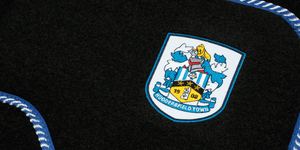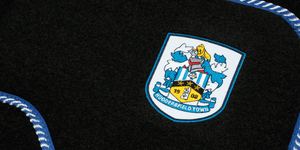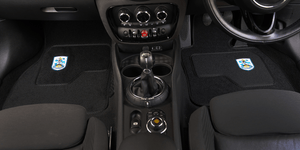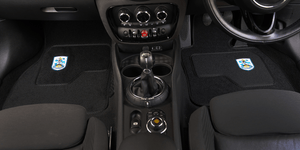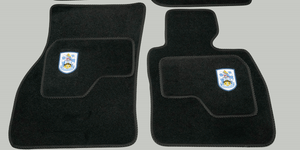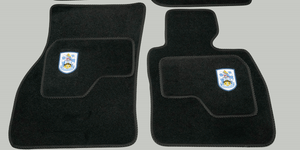 Step 3: order with free shipping
Our products are made to order just for you, to ensure they are high-quality, unique, and fit you car with no adaptation needed. After manufacturing your mats with our precise techniques, we ship them out across the UK, with free, fast delivery.
Personalised Huddersfield Football Gifts
There really is no better way to add the finishing touches to the interior of your vehicle. All of our products are made in the UK and are fully licensed as official Huddersfield Town merchandise by the club, Our range of top quality, perfect fit car mats are made specifically for your vehicle model and come professionally finished with the club badge and your name or message on both driver and passenger side mats. They come ready to fit in your car, van or MPV complete with your model's fixing or clipping system to make sure they stay in place - the perfect football gift for any true fan!

In tribute to your team's distinctive colours, you can personalise these mats to match the blue and white stripes of Huddersfield or suit the interior of your car. Consider our personalised embroidery option for an extra touch of Huddersfield Town spirit. A mat embroidered with your name or a beloved game chant can be a perfect gift for a fellow fan or a unique accessory for your vehicle.

Made with pride in the UK, our car mats and boot liners guarantee quality and swift delivery. Available in both carpet and rubber, they are non-slip, water-resistant, and built to last, just like the legacy of your beloved Terriers.

Quality is our prime focus. We conduct a rigorous 3-point quality check on every product before it leaves our factory, ensuring your mat is as flawless as a well-executed Huddersfield Town game plan.

We're committed to preserving the environment, striving to incorporate recycled materials wherever possible without compromising on quality.

We see customer service as a mindset, not just a department. Whether you have any queries or need any assistance before you make a purchase, our dedicated team is ready to help.

Order your Huddersfield Town car floor mat today and typically expect dispatch within 5-7 days of your order placement, with FREE UK DELIVERY included! These mats are a fantastic testament to your loyalty, making the perfect gift for a fellow Huddersfield Town supporter or a prized possession for your own collection. With our mats, you'll always be on the road with the Terriers!

READ MORE
Multicolumn
MADE IN THE UK

Our products are supplied as NON GENUINE aftermarket car mats. We have over 25 years of experience in the industry, working with some of the biggest sporting clubs and automotive companies, to bring you top quality car mats that you would be proud to have in your car.